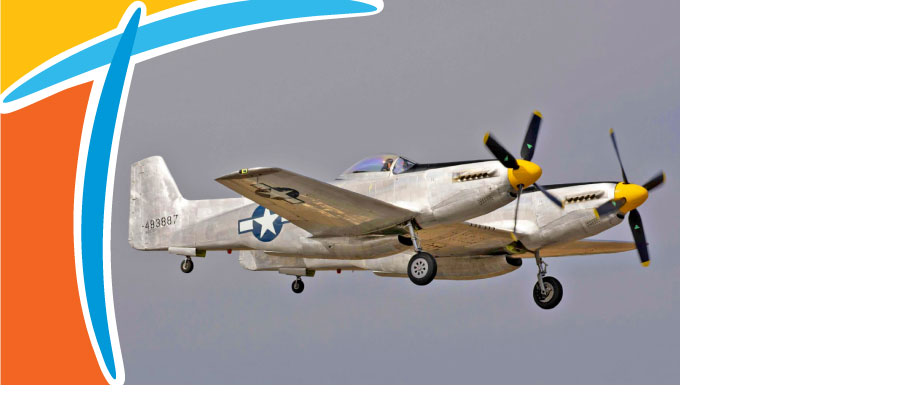 Oct 7, 2020 – After a 12-year painstaking restoration process, a unique and impressive Warbird has joined the collection of the Valiant Air Command. Master aircraft restorer, Tom Reilly, has completed the only airworthy example of the Army Air Force (AAF) P-82 Twin Mustang.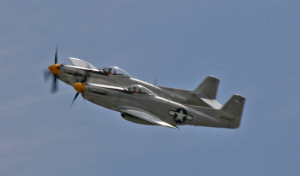 This special airplane, the last piston engine fighter to be bought by the AAF, flew into Titusville's Space Coast Regional Airport where an eager crowd awaited the arrival, tracking the flight progress and marveling at the enroute speed. The sweet song of the two 12-cylinder engines delighted the waiting crowd as the airplane performed two high-speed passes before landing.
The aircraft's speed should be no surprise, as two Packard-built Rolls Royce Merlin engines provide a total of 3400 horsepower.  Maximum speed was listed as 461 MPH, phenomenal for a piston-engine airplane.  Powered by those Merlin engines, the XP-82 differs from most production Twin Mustangs that had American-designed and built Alison V-1710 engines installed. On a demonstration flight with Alison engines, the aircraft flew nonstop from Honolulu to New York City in 1947, averaging nearly 350 mile per hour.
The Twin Mustang, based on the North American P-51, was actually a new design where two Mustang fuselages were modified and mounted to a new center wing that was equipped with six .50 caliber machine guns. Designed to accompany AAF B-29 bombers on long missions, the plane was not ready for service before the war ended. The P-82 served for several years after the war in the new United States Air Force, primarily in an air defense role, while the new jet-powered fighters suffered lengthy developmental delays.  Flying out of Japan when North Korea invaded, the P-82 has the distinction of scoring the first air-to-air victory of the war in defense of South Korea.
The XP-82 is a significant addition to the collection of the Valiant Air Command located at 6600 Tico Road, Titusville, FL.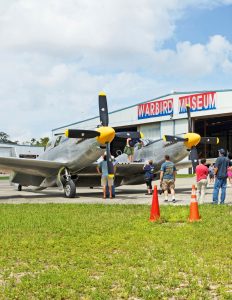 Visit the website, www.valiantaircommand.com, for information about the warbird collection and plan to see this unique and historic aircraft up close.
After a closure period during pandemic, the WARBIRD MUSEUM reopens on October 16, 2020.
Museum hours:  Friday, Saturday and Sunday 9 AM to 5 PM.
For the safety of all visitors and personnel, masks will be required for entrance and all visitors will receive a temperature check.
To stay up to date with changes in policy, hours or other announcements, check here
Directions: The Warbird Museum is located 5 miles from Kennedy Space Center at 6600 TICO Road. Access to TICO Road is directly off Route 405 or off US1 at Golden Knights Blvd.
If you need an update, email warbirds@valiantaircommand.com or call the Museum at 321-268-1941
Author: Bob Boswell, Executive Officer, Valiant Air Command
The post See the Only Flying XP-82 Twin Mustang appeared first on Titusville Area Chamber of Commerce.